Sponsored Event Wrap Up | August 2021
17/09/2021
Off the track horses represented over 300 entries across the state in the 13 OTTWA sponsored events. These events included the Jarrahdale Endurance Ride, Wooroloo CCN and Pony Club WA State Dressage Championships. Baldivis ODE Best Performed Off the Track Horse: 45cm Open – The Rake ridden by Louise Brahim 45cm PC – Ponderings ridden […]
Read more
OTTWA Sponsored Event Wrap Up | February 2021
11/03/2021
February 2021 was a busy month for retired racehorses in WA! Highlighting the achievements of off the track horses and their riders were the Equestrian Western Australia Awards, Dressage Western Australia Awards and 19 OTTWA Sponsored Events. This year OTTWA and EWA introduced the Off the Track Newcomer of The Year Awards with four categories […]
Read more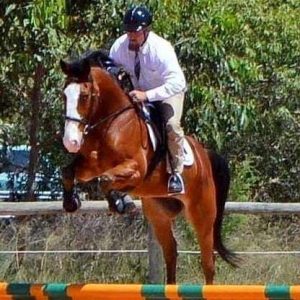 Vale Bippityboppityblue: the gelding with an unforgettable can-do attitude
24/08/2020
Bippityboppityblue, or Sarge to his friends, began his racing career in Victoria before travelling to WA. Ross Olivieri trained the gelding between 2004 and 2006, and Sarge had his final three starts under trainer Callan Suvalkjo. When he retired in 2007 the Blueberry Prince gelding had earnt his connections $88,477 across 83 starts for 17 […]
Read more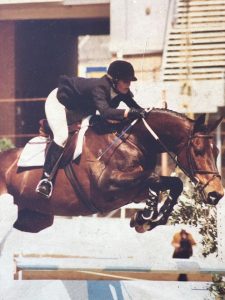 Stolen Thunder; Legendary Racehorse and World Class Show Jumper
29/07/2020
The incomparable Stolen Thunder performed well in whatever was asked of him, both on a racetrack and the very best of international show jump arenas. Foaled in 1979, the 'I'm Scarlet' gelding won an impressive $169,000 in prizemoney over 80 starts, with 13 wins, 10 seconds and four thirds under legendary trainer the late Barry […]
Read more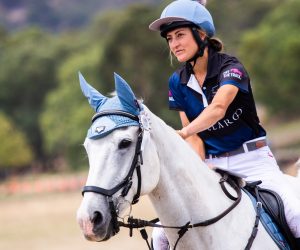 Super Exceed and Kings Heaven
22/07/2020
Two clever geldings, that don't have a win to their names between them on the track. Kings Heaven had 11 race starts for no wins or placings on the track and is now competing under the name of Down To Business. Super Exceed, a gelding by Exceed And Excel that recorded nine starts for no […]
Read more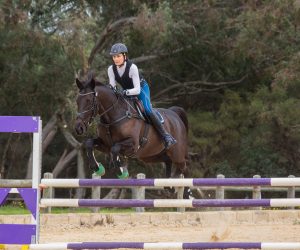 Sutters Pride, the standardbred who loves to jump
20/07/2020
Sutters Pride started life on the track with six race starts for no wins or placings and a grand total of $485 in prize money. Now with Veronique Vanderklift, the Sutter Hanover gelding has shown his talent for jumping! We caught up with Veronique and Sutters Pride at the Off the Track WA Eventing Grand […]
Read more
Audacia, the state or quality of being bold
14/07/2020
The Husson Lightning gelding had one trial at Bunbury before he was retired. Alfie as he is fondly known, spent some time in Kalgoorlie where he did a little bit of dressage and show jumping. Jo Jacobs then purchased Alfie and the pair have now been together for two years. We caught up with Jo […]
Read more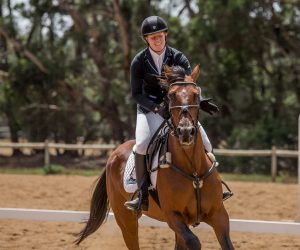 Goandcullect, the standardbred gelding that is now collecting in the show jumping arena.
18/06/2020
Aj as he is fondly known, had 66 starts for four wins, two seconds, three thirds and $26,066 in prize money. Amy Kennedy has had many thoroughbreds in her time, however it was time to try something a little different. She headed to the Albany trots and was pointed in the direction of AJ, it […]
Read more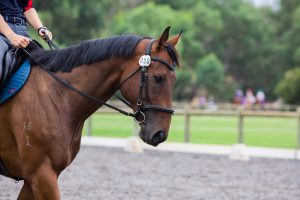 How Do I Qualify for Off the Track WA Clinics & Events?
03/03/2020
All thoroughbreds and standardbreds who have an OTTWA Passport qualify for Off the Track WA Clinics and Events. All horses bred for the purpose of racing are eligible for an OTTWA Passport. You will be asked to provide your horse's race name and OTTWA Passport ID number when you enter. If you're not sure of […]
Read more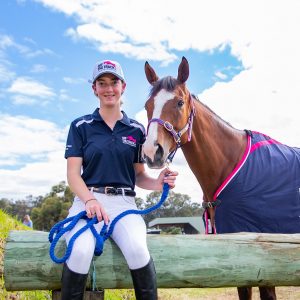 Off the Track WA and Equestrian WA Clinics and Events Announced
20/12/2019
Racing and Wagering Western Australia (RWWA) is pleased to announce that it will be partnering with Equestrian Western Australia (EWA) through its Off the Track WA program, to present a series of events across the State in 2020. The series, which covers both regional and metropolitan areas, will provide an opportunity for owners of retired […]
Read more