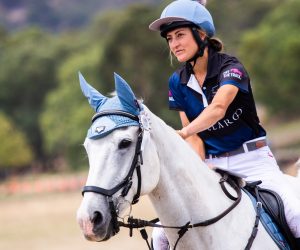 Super Exceed and Kings Heaven
22/07/2020
Two clever geldings, that don't have a win to their names between them on the track. Kings Heaven had 11 race starts for no wins or placings on the track and is now competing under the name of Down To Business. Super Exceed, a gelding by Exceed And Excel that recorded nine starts for no […]
Read more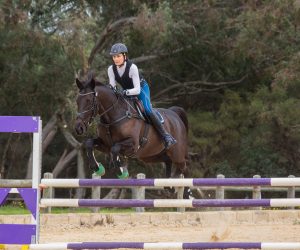 Sutters Pride, the standardbred who loves to jump
20/07/2020
Sutters Pride started life on the track with six race starts for no wins or placings and a grand total of $485 in prize money. Now with Veronique Vanderklift, the Sutter Hanover gelding has shown his talent for jumping! We caught up with Veronique and Sutters Pride at the Off the Track WA Eventing Grand […]
Read more
Audacia, the state or quality of being bold
14/07/2020
The Husson Lightning gelding had one trial at Bunbury before he was retired. Alfie as he is fondly known, spent some time in Kalgoorlie where he did a little bit of dressage and show jumping. Jo Jacobs then purchased Alfie and the pair have now been together for two years. We caught up with Jo […]
Read more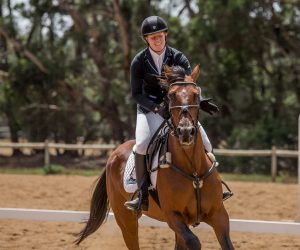 Goandcullect, the standardbred gelding that is now collecting in the show jumping arena.
18/06/2020
Aj as he is fondly known, had 66 starts for four wins, two seconds, three thirds and $26,066 in prize money. Amy Kennedy has had many thoroughbreds in her time, however it was time to try something a little different. She headed to the Albany trots and was pointed in the direction of AJ, it […]
Read more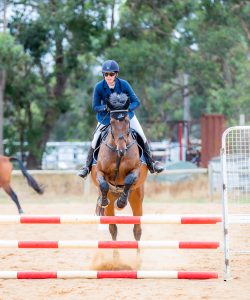 Satiric and Ima Lovalover
04/06/2020
Two horses at different stages in their off the track careers. Ima Lovalover is by Love A Dane and had five trials, before heading to Esperance where he had four race starts to run last or second last at all of them, he was then retired. Satiric was slightly more successful on the track, he […]
Read more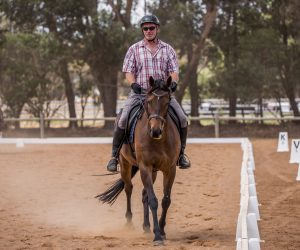 Double Irish, enjoying his career in dressage
01/05/2020
The Bletchley Park gelding who now enjoys country living with a side of dressage. Double Irish had 18 race starts for two wins, two seconds and $16,005 in prize money. He had a few different trainers in his time including the likes of Justin Warwick and Ivan Haggerty. Now retired, Double Irish has teamed up […]
Read more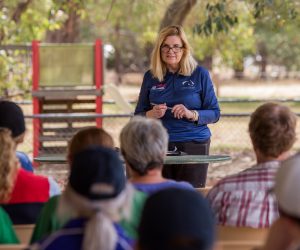 Coach in the spotlight, Elaine Greene
16/04/2020
With a wealth of knowledge within the equestrian industry, Off the Track WA is excited to have Elaine on board as a part of our clinics and events held in partnership with Equestrian Western Australia. Elaine has extensive experience with thoroughbreds, having bred, pre-trained and prepared horses for the yearling sales for a number of […]
Read more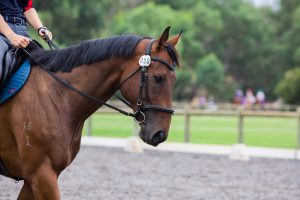 How Do I Qualify for Off the Track WA Clinics & Events?
03/03/2020
All thoroughbreds and standardbreds who have an OTTWA Passport qualify for Off the Track WA Clinics and Events. All horses bred for the purpose of racing are eligible for an OTTWA Passport. You will be asked to provide your horse's race name and OTTWA Passport ID number when you enter. If you're not sure of […]
Read more