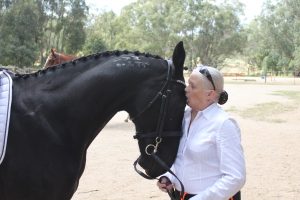 Your Good Fortune NZ | You couldn't have picked a name more apt!
08/01/2021
Your Good Fortune NZ, or Cookie to his friends, is by Bettor's Delight USA and out of Hi Lo Silver Lining NZ. After a successful start to his career in New Zealand including three wins and one second, Cookie travelled across to Western Australia to the Bond Stables. Throughout his remaining 36 career starts Cookie […]
Read more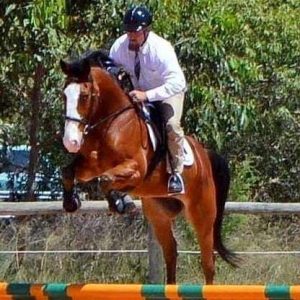 Vale Bippityboppityblue: the gelding with an unforgettable can-do attitude
24/08/2020
Bippityboppityblue, or Sarge to his friends, began his racing career in Victoria before travelling to WA. Ross Olivieri trained the gelding between 2004 and 2006, and Sarge had his final three starts under trainer Callan Suvalkjo. When he retired in 2007 the Blueberry Prince gelding had earnt his connections $88,477 across 83 starts for 17 […]
Read more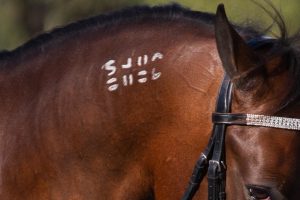 How To Read a Standardbred Freeze Brand
12/08/2020
Standardbreds are branded on the off side (right side) or their neck. Australia and New Zealand both brand standardbreds in the same place, however have different branding systems. Both types of brands are read from the top line starting on the left hand side, working across the line before moving onto the left hand side […]
Read more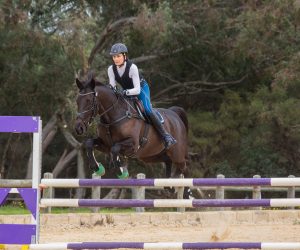 Sutters Pride, the standardbred who loves to jump
20/07/2020
Sutters Pride started life on the track with six race starts for no wins or placings and a grand total of $485 in prize money. Now with Veronique Vanderklift, the Sutter Hanover gelding has shown his talent for jumping! We caught up with Veronique and Sutters Pride at the Off the Track WA Eventing Grand […]
Read more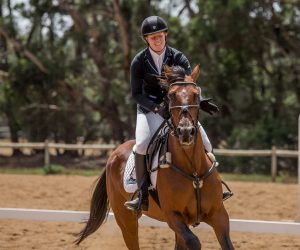 Goandcullect, the standardbred gelding that is now collecting in the show jumping arena.
18/06/2020
Aj as he is fondly known, had 66 starts for four wins, two seconds, three thirds and $26,066 in prize money. Amy Kennedy has had many thoroughbreds in her time, however it was time to try something a little different. She headed to the Albany trots and was pointed in the direction of AJ, it […]
Read more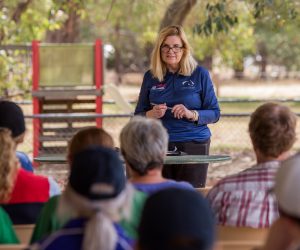 Coach in the spotlight, Elaine Greene
16/04/2020
With a wealth of knowledge within the equestrian industry, Off the Track WA is excited to have Elaine on board as a part of our clinics and events held in partnership with Equestrian Western Australia. Elaine has extensive experience with thoroughbreds, having bred, pre-trained and prepared horses for the yearling sales for a number of […]
Read more
Hy Royale, what an exciting career this pocket rocket is having!
06/04/2020
Finishing his racing career with 113 race starts for 20 wins, 22 placings and $263,564 in prize money. The Lotsa Clout gelding won the Group 2 Governors Cup, Listed 4YO Classic and also raced in the 2012 Inter Dominion Championship. After retiring in 2013, Hy Royale with rider Kelly Mckellar are now flying the flag […]
Read more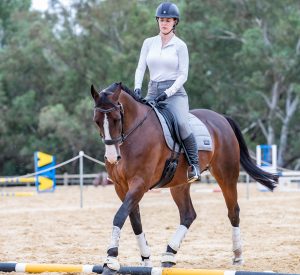 Vallentino, the show stopping standardbred!
31/03/2020
Originally unnamed, Vallentino's racing career never gained momentum.  Proving more successful under saddle than in harness, he's certainly grown into a stunning ridden mount with owner Alex Markowski. Vallentino, or Bobby to most, deservingly catches the eye of judges at breed and show horse events. He has brought home a number of Champion and Supreme […]
Read more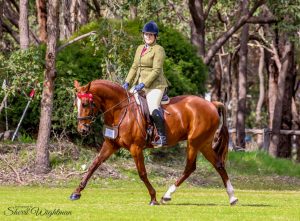 Sunny Lights Up The Show Ring
27/02/2020
Registered as Made to Burn, but fondly known as sunny, the now 11-year-old, never made it to the racetrack, but with Paris Oliver-Tubner he now has several breed and show horse ribbons to his name. Paris has been riding Sunny for just over a year now and in this short time they have grown into […]
Read more