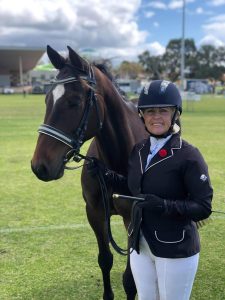 Bad Round NZ | Good Things Do Come in Small Packages!
06/12/2021
Bad Round NZ, a 2012 foal out of USA sire Badlands Hanover began his racing career in New Zealand where he had two starts with trainer and breeder Terry McDonald. He was purchased by Lyn Fitzpatrick in late 2015 and travelled to New South Wales to be trained by Lyn's son, Blake. Under Blake Bad […]
Read more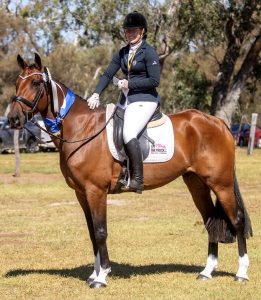 Ajay is collecting all the rosettes and ribbons!
19/11/2021
Goandcullect, by Gotta Go Cullect and from Parsons Den USA mare Keroshelle was trained by Ian Mulchay from his first start in December 2014 to his last in March 2019. Goandcullect, better known as Ajay, retired with 66 starts including four wins, two seconds and three thirds, earning $26,065. Two months prior to Ajay's last […]
Read more
OTTWA Sponsored Event Wrap Up | February 2021
11/03/2021
February 2021 was a busy month for retired racehorses in WA! Highlighting the achievements of off the track horses and their riders were the Equestrian Western Australia Awards, Dressage Western Australia Awards and 19 OTTWA Sponsored Events. This year OTTWA and EWA introduced the Off the Track Newcomer of The Year Awards with four categories […]
Read more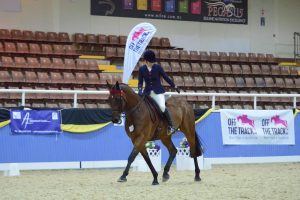 Winning racehorse to winning Show Horse
07/12/2020
Dino Mak's racing career consisted of 31 starts for two wins, six seconds and four thirds, earning his connections $187,025 in prize money. 21 of these starts were under trainer Wally Mitchell and his last 10 were with Racquel Landridge. Mia Langridge first met Dino Mak, by Fastnet Rock and out of New Zealand mare […]
Read more
SLM Flirting; From Racehorse to One Of Australasia's Most Successful Show Horses
03/07/2020
SLM Flirting, who raced as Klairson, may have begun his ridden career as an unsuccessful racehorse, but he finished it as one of the most successful show hacks in Australasia. The 1998 Prince Salieri gelding had eight starts for $3,600 in prize money, for east coast trainer Alan Bailey. Retired in 2002, Max, as he […]
Read more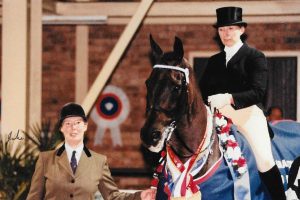 Jamaican Rum turned Millionaire of the show ring
01/04/2020
Terry and Pauline Van Heythuysen attended a clearance sale at Duncraig Stud in the latter part of the 1980s where they purchased a young horse by Beau Sovereign from the mare L'Amourette. They named the gelding Jamaican Rum, and began his racing career in the eastern states before travelling to Western Australia. Jamaican Rum retired […]
Read more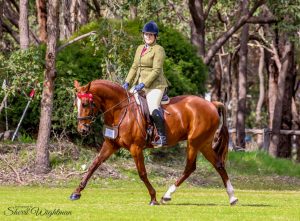 Sunny Lights Up The Show Ring
27/02/2020
Registered as Made to Burn, but fondly known as sunny, the now 11-year-old, never made it to the racetrack, but with Paris Oliver-Tubner he now has several breed and show horse ribbons to his name. Paris has been riding Sunny for just over a year now and in this short time they have grown into […]
Read more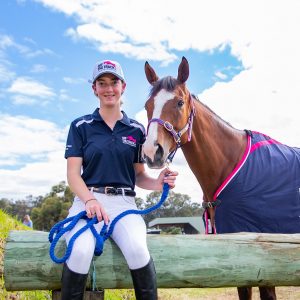 Off the Track WA and Equestrian WA Clinics and Events Announced
20/12/2019
Racing and Wagering Western Australia (RWWA) is pleased to announce that it will be partnering with Equestrian Western Australia (EWA) through its Off the Track WA program, to present a series of events across the State in 2020. The series, which covers both regional and metropolitan areas, will provide an opportunity for owners of retired […]
Read more